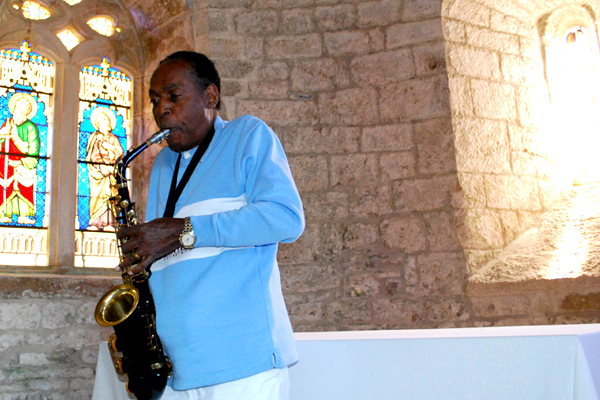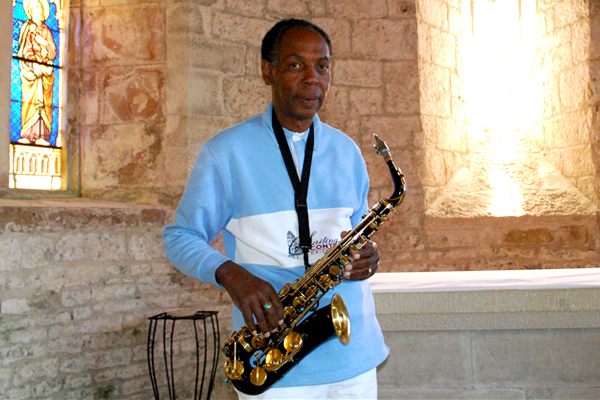 Press Release FOR IMMEDIATE RELEASE September 3, 2010
Noah Howard, Free-Jazz and alt saxophone legend, passed away at age of 67
TERVUREN (BRUSSELS)/NIMES – Noah Howard has passed away unexpectedly on September 3, 2010, while vacationing in Southern France. He was one of the world's leading alt saxophonists and a vanguard of the Free Jazz movement. Noah Howard was born in 1943 in New Orleans, the heartland of Jazz. Growing up in a city vibrating with Gospel and Dixieland, Noah performed as a young man with Louis 'Satchmo' Armstrong. Becoming a driver of the early Free Jazz movement Noah quickly developed into one of the world's most celebrated alt saxophonists.
Continuing the legacy of Coltrane, Ayler and Sun Ra, Noah debuted as a leader for the groundbreaking ESP label with Noah Howard Quartet (1966) and At Judson Hall. With his third record, internationally acclaimed Black Ark, Noah entered the Jazz hall of fame as one of the most brilliant and innovative Free Jazz musicians. Disenchanted by the lack of appreciation for musical avant-garde, Noah moved to Paris, France in 1972 and in 1983 to Tervuren (Brussels), Belgium. He has recorded 28 records, among them Black Ark (1969), Live at the Village Vanguard (1972), Patterns – Message to South Africa (1979), Live at the Unity Temple (1997), Live in Paris (2001), Dreamtime (2002), Desert Harmony (2007) and Voyage (2010).
Noah Howard's joy of life and insatiable curiosity led him to an extensive journey around the world. He gave concerts and worked with poets, visual artists, composers and musicians in places as diverse as India, the Arab world, Africa and Europe. This characteristic open-mindedness let Noah constantly re-innovate his style by embracing the cornucopia of the world's cultures, people and music.
The latest product of this existential experience was truly diverse Voyage (2010). Reflecting Noah's personality it created a unique sound universe – a beautiful interplay of world music and free jazz, driven by a passion for innovation and love for the world's music and its people.
### Contact: Florian Eisele, florian@noahhoward.com +32(0)473239577
High-res photos credits: Lê Cao Vinh